WHAT WE DO
Following an initial e-mail survey that was mailed out to numerous IP practitioners throughout the Caribbean region to ascertain the degree of interest in the idea of forming a Caribbean organisation, the Inaugural Meeting of the Intellectual Property Caribbean Association (IPCA) took place on Saturday, 22nd November, 2014 in Miami, Florida, USA.
In attendance were:
48 representatives from
37 firms from
21 countries in the Caribbean.

The meeting was led by Mr. Huw St. John Moses OBE of HSM IP Ltd. based in the Cayman Islands, who welcomed everyone and identified the key decisions that needed to be made.

It was quickly agreed that an association should be formed to promote the Caribbean and establish a forum for better communication amongst IP practitioners, and that it should be a not-for-profit company with limited liability (by guarantee).

It was also agreed that the criteria for membership should be that: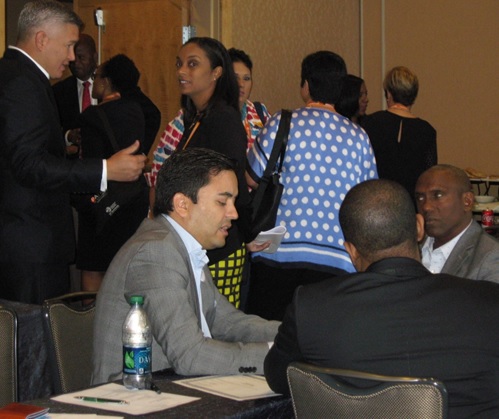 The member was in a country that bordered the Caribbean Sea; or
The member was in a country that was either a member or associate member of CARICOM; and/or
The member must be ordinarily resident in such a country and have an established practice there.
After lunch the meeting divided into groups to consider more specific matters that affect the region, namely: Legislation and Registry Liaison, Enforcement and Anti-counterfeiting; Education and Training; and also Marketing.
The meeting was followed by a dinner at which the guest speaker was Ms. Tricia Thompkins, Chief Intellectual Property and Licensing Counsel for Perry Ellis International, Inc. who offered a brand owner's perspective on the merits of conformity of laws and practice throughout the Caribbean.