IPCA is proud to once again host this competition for the second time and asked participants to write on the following topic:
The social and economic impact of counterfeiting versus the existing legal and administrative measures in your (Caribbean) country.
The purpose of the IPCA Essay Competition is to spark interest in the field of Intellectual Property (IP) law and to help promote IP rights in the Caribbean. In accordance with the competition rules, entrants had to be law students, articled clerks, trainee lawyers or newly qualified lawyers in the Caribbean. The prizes were US$2,000 for the winner and US$1,000 for the runner-up.
Winner – Amanda Quest
Congratulations to winner Amanda Quest! Amanda Quest is currently a final year student at the Norman Manley Law School in Jamaica. She graduated from the University of the West Indies, Mona in 2017 having attained a Bachelor of Laws (LLB) degree with first-class honours. During this time, she actively supported the work of various community-based organisations primarily aimed at promoting human rights and development. She has a keen interest in diverse areas of law spanning human rights law, constitutional law, intellectual property law as well as caribbean integration law, and ultimately wishes to meaningfully engage with them in her practice upon qualifying as an attorney-at-law.
Click here to read her essay.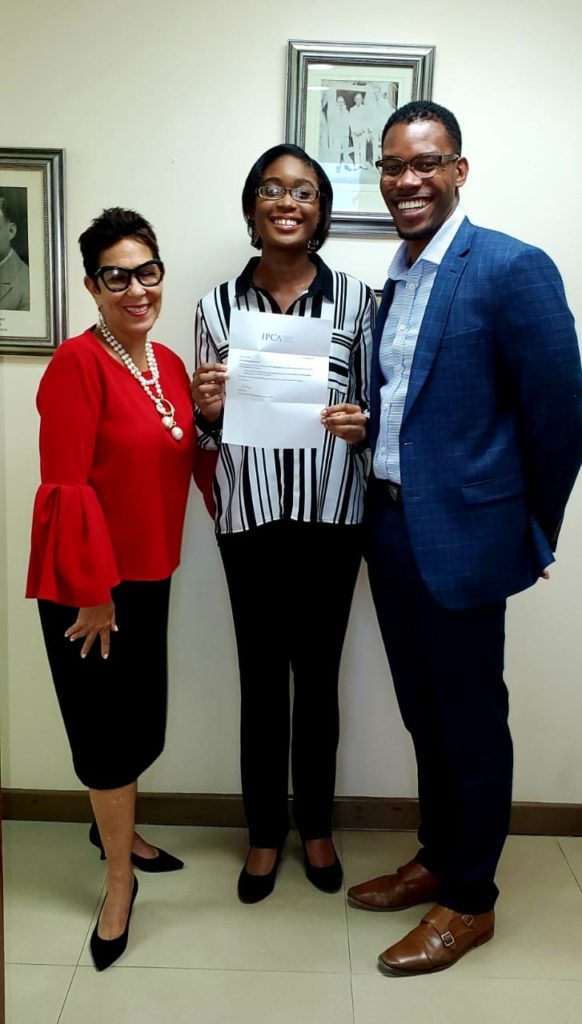 Runner-up – Daisha Banton
Congratulations to runner-up Daisha Banton! Daisha Rose Banton is a resilient, passionate, hardworking and persistent individual who hopes to become a very successful attorney and have a significant impact on society. After completing high school as a science student she felt the need to rediscover her true passions. So she embarked on a journey to study law. Initially, she was doubtful of the choice she had made but motivated herself to continue. The journey was freighted with a lot of struggles both financially and emotionally. However, she had the will to overcome and that's exactly what she did. Currently she holds a Bachelors of Law degree from the University of Technology, Jamaica. Her academic achievements include most outstanding student in Law and Society (2015/16), Intellectual Property Law and Equity and Trust (2017/2018). She is guided by the philosophy that " Everybody has a calling, and your real job in life is to figure out as soon as possible what that is, who you were meant to be, and to begin to honor that in the best way possible for yourself". (Oprah Winfrey)
Click here to read her essay.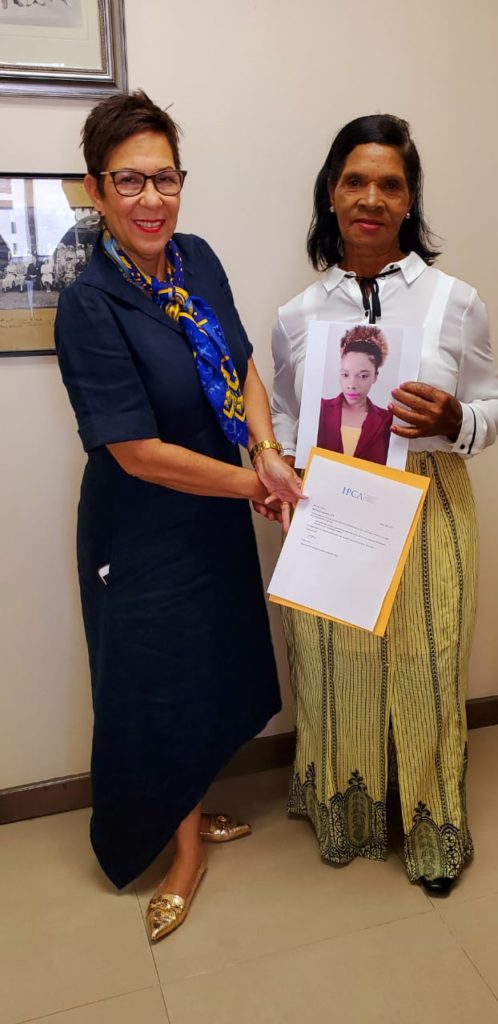 IPCA Essay Competition
This year's IPCA Essay Competition is underway. The 2020 essay-writing topic is "Discuss the role of IP in the creative sector in the Caribbean, with a focus on the law of copyright." Click here for more details on how to enter.