IPCA is proud to once again host this competition for the fourth time and asked participants to write on the following topic:
Critically review, assess and discuss legislation and policy relating to Cultural Industries, Genetic Resources and/or Traditional Knowledge within the Caribbean (or your jurisdiction specifically) and offer your well-reasoned suggestions for the further development of this area.
The purpose of the IPCA Essay Competition is to spark interest in the field of Intellectual Property (IP) law and to help promote IP rights in the Caribbean. In accordance with the competition rules, entrants had to be law students, articled clerks, trainee lawyers or newly qualified lawyers in the Caribbean. The prizes were US$2,000 for the winner and US$1,000 for the runner-up.
Winner – Kurrisha Aberdeen
Kurrisha Aberdeen is a final year student at the Hugh Wooding Law School. She holds a Bachelor of Laws with First Class Honours from the University of the West Indies, St Augustine. She attained awards for Most Outstanding Student twice, both in her final year at the University of the West Indies and her first year at the Hugh Wooding Law School. She is actively engaged in student affairs and holds the position of Public Relations Officer of the Hugh Wooding Law School's Human Rights Committee and is an Executive Member of the Student Welfare Committee. An avid volunteer and advocate for community service, she aspires to one day remove socio-historical barriers and promote equity in her country. Her hobbies include travelling, reading and learning French.
Whilst this competition was her first formal interaction with Intellectual Property law, it fostered a desire to help regulate and protect the intellectual property industries in Trinidad and Tobago. Her other interests include employment, regulation and compliance, taxation and offshore financial law.
Click here to read her essay.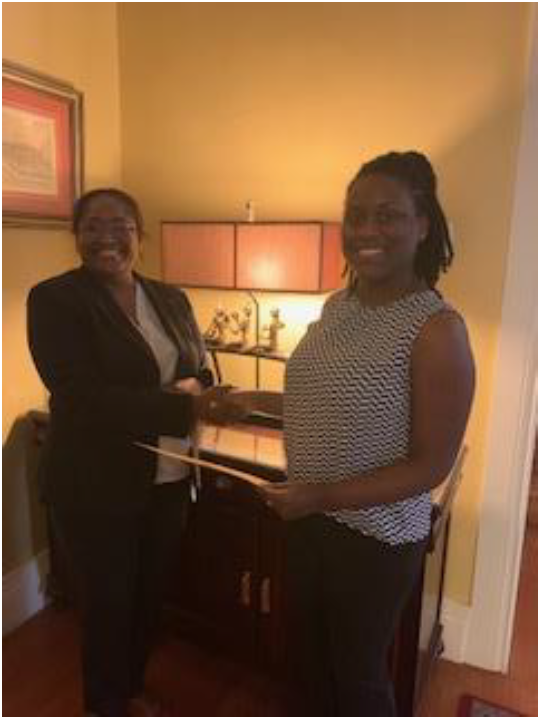 Runner-up – Ana-Lissa Jack
Congratulations to runner-up Ana-Lissa Jack! Ana-Lissa Jack is a 23-year-old, final year student at the Hugh Wooding Law School. She obtained her LLB from the University of the West Indies and attended St. Joseph's Convent St. Joseph during her secondary school years. Ana-Lissa has played an active role in student life, serving as the Publications Committee Chairperson (2018-2019) as well as the Secretary (2019-2020) on the UWI Law Society Executive. She is also the current Sports Committee Chairperson on the Student Representative Council at Hugh Wooding. She is passionate about Intellectual Property, Sports Law, and Entertainment Law. She hopes to practice mainly in these areas and to become a sports agent in the future. Her mission in life is to become the best version of herself. She draws motivation from the quote, "Our deepest fear is not that we are inadequate. Our deepest fear is that we are powerful beyond measure. It is our light, not our darkness that frightens us."
Click here to read her essay.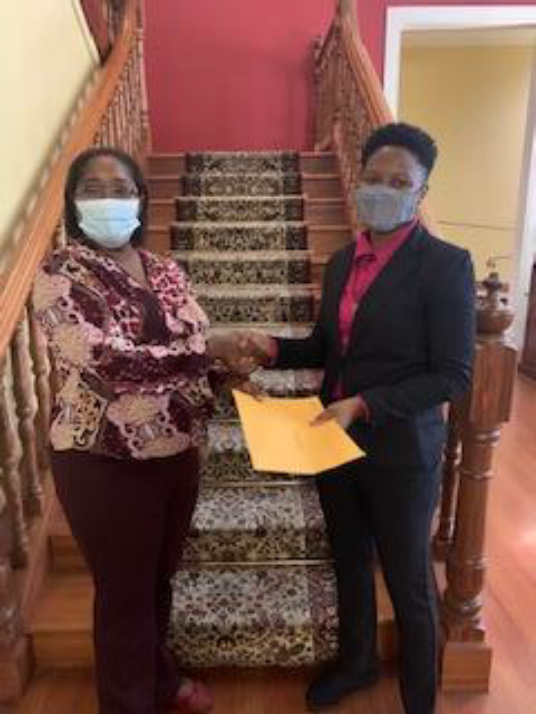 IPCA Essay Competition
Our team is working on the 2022 IPCA Essay Competition and the latest details will be posted here.